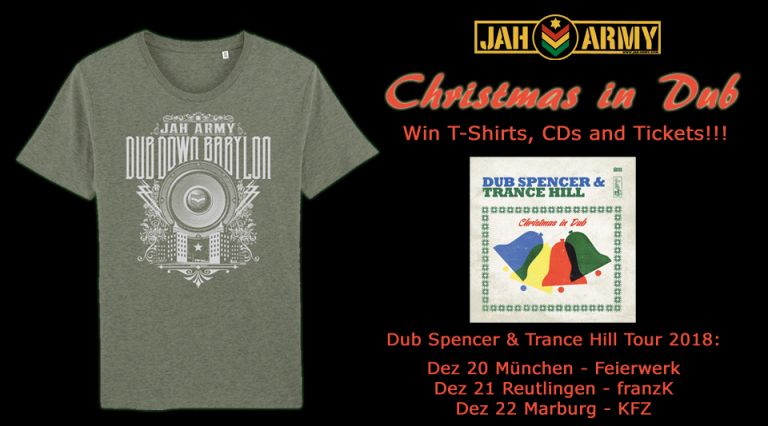 It's Christmas time again. Wait a minute. Do we care at all? Yes we do, because this year we are celebrating Christmas in Dub with Dub Spencer & Trance Hill and their latest eponymous release on Echo Beach Records.
Somehow celebrating christmas in dub is like dubbing down babylon and there we have your unique Jah Army christmas package. And for three lucky souljahs it will even be a christmas present, because we are giving away three packages of a Dub Down Babylon t-shirt, a Christmas in Dub CD and two tickets for the last german live shows of Dub Spencer & Trance Hill in Germany! Check the conditions on our shopsite at Reggae Wear and good luck!
Have a dubby christmas and an irie new year!