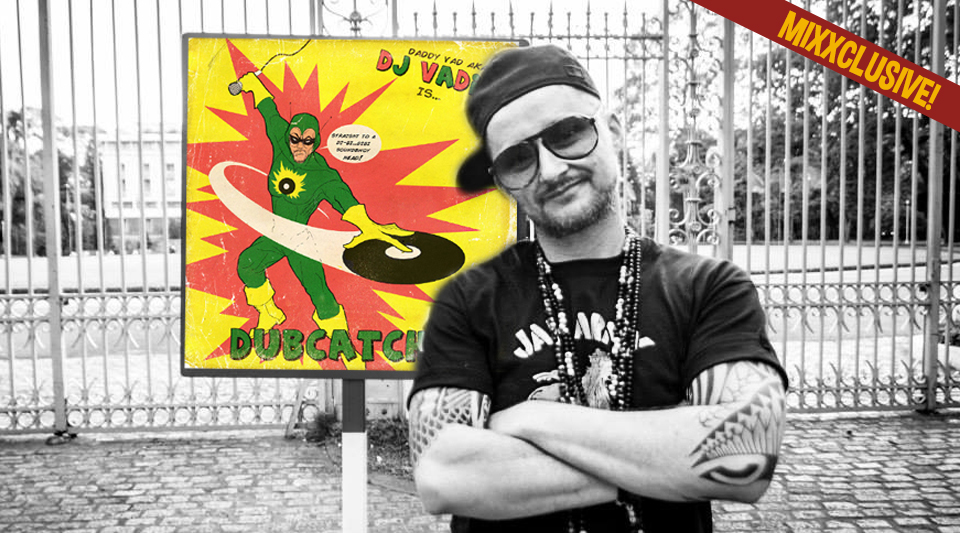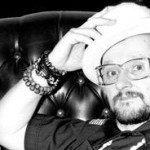 On occasion of the release of his album "DUBCATCHER" we asked DJ Vadim – mainly famous for his Hip-Hop productions – about his love for reggae music. Get a free download of DJ Vadim's Berlin Sessions as a Jah Army Mixxclusive at the end of this post.
---

1) Please introduce yourself in 1 sentence.
My name is daddy vad, aka radio vah deem, dance floor killer, at the control tower dj vadim.
2) Which musical experiences left the biggest marks on you?
Well there r so many from travelling to far away lands like japan, california etc to meeting stars like erykah badu, damian marley etc…
3) Why do you love Reggae/Dub… music so much?
'Cos wen u select at a reggae party. , everyone is dancing!!! that aint necessarilly so at hip hop or other music. at those u got to play the 'hit" records…
4) What was the spark that made you start burning for Reggae music?
Well it was always there from early days listening to hip hop in the early 80's. hip hop and reggae back then was the same voice from 2 different countries but then mtv happened and reggae stayed underground. ppl nowadays dont wan to hear uplifting messages. they want to be called bitches and niggas and guns and coke and all sorts of negative things cos thats how society wants us to c ourselves. as worthless oponenets who cannot stand up, change the system or even think anything is wrong with the system…
5) Studio or live?
I love both. they do 2 different things. its like 2 sides of a coin. they both me and they both feed each other…
6) Vinyl or other format?
I love vinyl. i have 15 thousand records at home so im on that tip but i use serato so best of both worlds as jay z would say!
7) Lee Perry or King Tubby?
Well not perry now. thats just a joke. wat he did bck in the day with the upsetters and black ark was in part invent dub music. but tubby is huge too. i guess tubby .
8) Which Reggae tune makes you cry and why?
Well big men dont cry! but yeah there r lots of tunes that make u want to stand up and b counted, to love to b honest and b right.
9) Anything you want to tell the world?
Always cook it up fresh, never refrigerate, always originate and come fresh. peace love and unity…
---
Prelisten here:

Jah Army MIXXclusive: DJ Vadim – The Yaam Sessions by Jah Army Highwear on Mixcloud
Get his Brandnew Mixtape exclusive at JAH ARMY HIGHWEAR