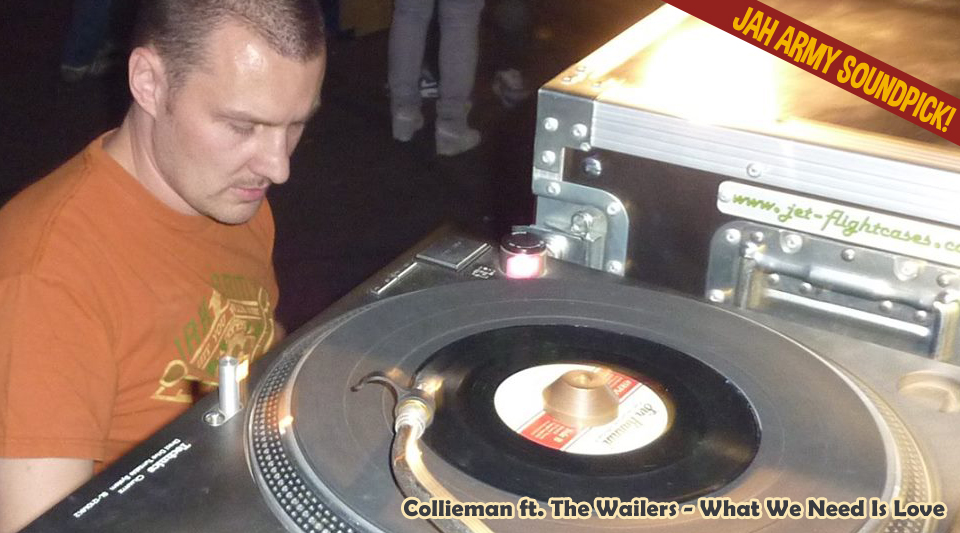 Collieman ft. The Wailers – What We Need Is Love
Since the You Tube pre-release in 2013 I have been waiting for this tune to be released. A driving riddim by the Wailers, heavily mixed to play on big stacks of speakers and the sweet voice by belgian newcomer Collieman (who sounds a bit like an european Chronixx, if you ask me!). The message couldn't be more up to date in these perilous time so why to rhaatid this tune has never seen its release? I asked Martin "Unlisted Fanatic" outta belgium, the man in charge of mixing and mastering. He told me he is still waiting for Clive Chin to be good to go and would also love to see some progress.
As far as I'm concerned I will drop a line to Mr. Clive Chin personally to ask him for a release. If you also love this tune and a release, please send him a mail too, referring to this blogpost. Maybe we can help to make this musical gem sparkle in the sunlight soon and very soon 🙂
Here is his mail as accessable on facebook:
clivechin@hotmail.com
Good luck!
Support Good Reggae Music!