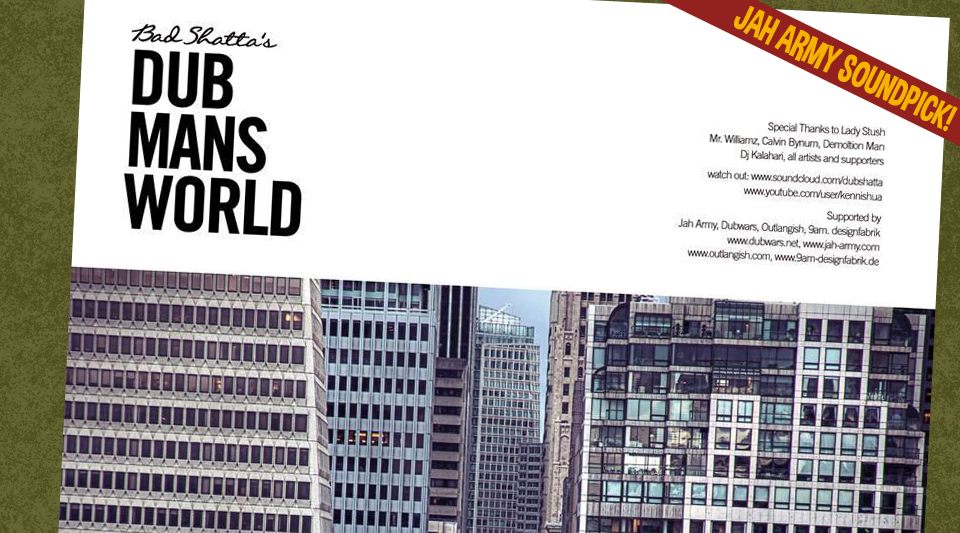 Dubmans World Vol .1 Mixtape by Bad Shatta
Here comes a different Mixtape. Not the average modern roots juggling compilation boring your ears stiff. Dis ting is an innovative ting: Nice mixing – no dibby dibby fx – some decent dubs and heavy urban reggae stylez. The cover fits perfectly to the urban attitude you get with the Dubman's World Mixtape. Ruff & tuff! So check the soundcloud link and suck it in. Only 100 free downloads available.
Jah Army proudly presents! Big up Bad Shatta!
Support Good Reggae Music everytime!