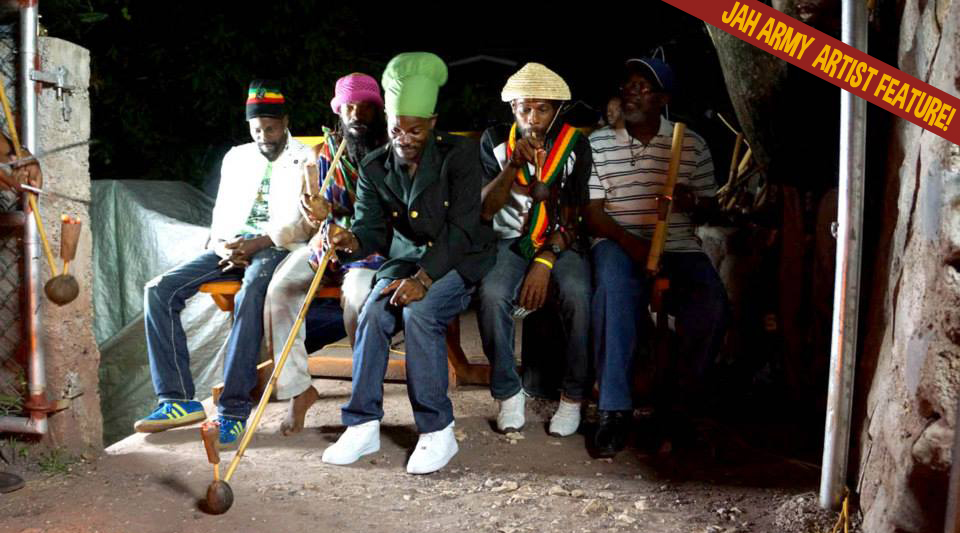 The Uprising Roots – Making of "Steamaz" Video
Jamaican Reggae Revival brought us organic reggae bands like Raging Fyah, Pentateuch, Rootz Underground and artists like Chronixx, Protoje, Kabaka Pyramid and Dre Island who insist to play and tour with their own bands. The Uprising Roots have been spearheading that movement since 2003 and released their critically acclaimed album "Skyfyah" in 2012 already. They are working on a brandnew album "Black To I Roots" and will be coming up with a video for their soundsystem scorcher "Steamaz" soon and very soon. You can listen the tune and view some exclusive pix from the videoshoot in this making-of videoclip.
Everything took place in Jamaica's hottest location up to date: The Kingston Dub Club with family members Gabre Selassie, Micah Shemiah and many more. See if you can spot them!

The Uprising Roots on facebook
Pix by BenGee
Catering by Veggie Meals On Wheels