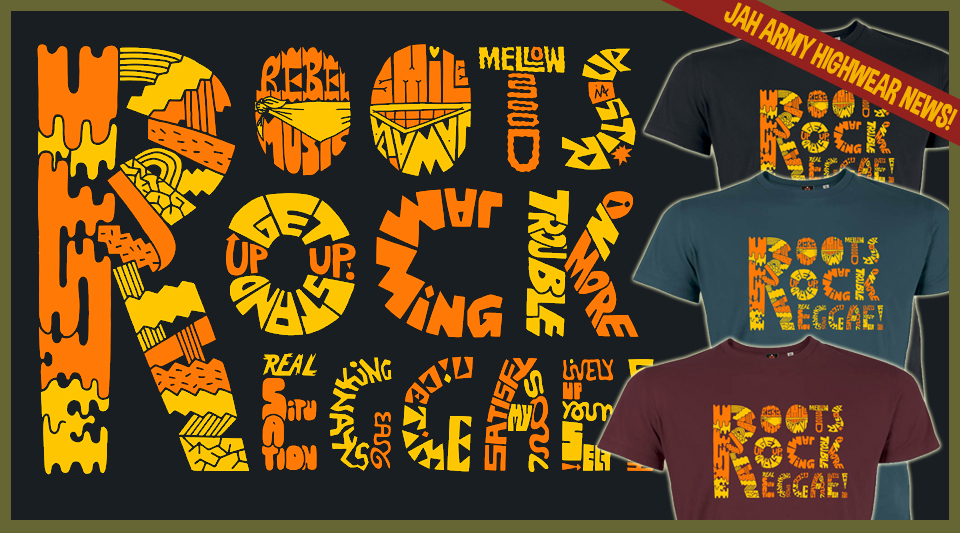 ROOTS ROCK REGGAE – A tribute to Bob Marley – limited edition!
On february 6th 2015 Bob Marley, the King of Reggae would have celebrated his 70th earthday. We remember him for changing the world with his unique and powerful music & message. More than a good reason to produce a T-Shirt in that spirit. Yet we didn't want to make another red, gold & green design with the usual reggae symbols. So we asked Kid Gringo – the best designer we could imagine for such a task – and this is the result: A 100% handdrawn design, each letter formed out of a Bob Marley songtitle and displaying the essence of ROOTS, ROCK, REGGAE!
This design is paying a tribute to the past, while standing in the present and looking forward to the future of ROOTS ROCK REGGAE!
This is a limited edition of 99 pieces worldwide which means there are only 33 copies of each colour!
Available colours: